A sociopolitical group in Abia State, Abia Youths for Good Governance has pledged its support for the Speaker of Abia State House of Assembly and the Peoples Democratic Party flag bearer for Ikwuano/Umuahia Federal Constituency, Rt Hon Engr Chinedum Enyinnaya Orji in his quest to represent the constituency at the Federal House of Representatives.
In a meeting of the stakeholders and members of the group held at the residence of its leader, Hon Victor Okechukwu Apugo, a former General Manager of Abia State Emergency Protection Agency (ASEPA), they assured the Speaker of their unwavering support once the campaign season commences.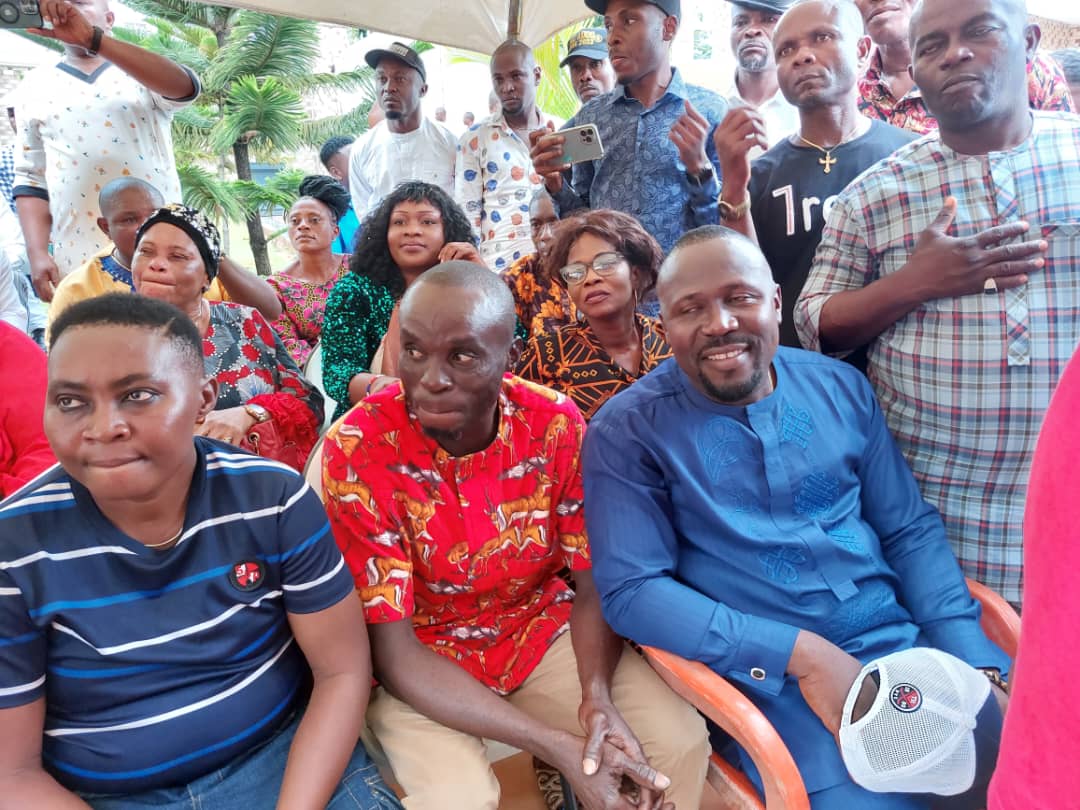 Hon Victor Okechukwu Apugo described the group as a formidable one with robust strategy, wide reach and acceptability among a majority of the electorates. He extolled the Speaker for his sterling performance and glowing achievements as a political leader, a fact he said has contributed immensely to the growth and development of the state and which fair-minded persons cannot deny. "These are some of the reasons the group resolved to support his noble quest to represent us at the Federal House of Representatives," he declared.
The group's leader also said that adopting Rt Hon Engr Chinedum Enyinnaya Orji as their sole candidate for the Ikwuano/Umuahia Federal Constituency election was one of the easiest decisions and resolutions ever made by the group and promised that their support for him will be greatly felt in the fields.
Addressing the people who became vivacious at sighting him and intermittently interjected his speech with songs extolling his virtues, Rt Hon Engr Chinedum Enyinnaya Orji expressed delight for the warm reception accorded him by the group and thanked them for their support towards his political ambition.
While promising to carry them along in his campaigns and ensure adequate reward to them and their constituencies for their hardwork, Rt Hon Chinedum Enyinnaya Orji urged the group to remain steadfast in their resolve to support him and not allow themselves to be swayed by the antics of 'emergency politicians' who have made no impact on the people except to dish out warped and mischievous narratives in order to deceive the electorates. He promised not to disappoint them or cut short their expectations of him when he assumes office at the Federal House of Representatives.
Members of the Speaker's campaign council ably led by the Director-General, Pastor Emeka Inyama and the Traditional Prime Minister of Ibekuland, Chief Uche Akwukwuegbu (Bawas), accompanied the Speaker to the meeting.
The Speaker had earlier had a closed-door meeting with Hon Victor Okechukwu Apugo.
Member representing Umuahia East State Constituency, Hon Chukwudi Apugo was also present to register his solidarity with the Speaker.
Recall that the Speaker had also earlier been hosted by Hon Ikechukwu Apugo who led APC members to declare their support for the political quest of the Speaker who is the PDP flag bearer for Ikwuano/Umuahia Federal Constituency at the forthcoming polls.