A 32-year-old Mr. Ifeanyi Omai Kalu Ubaka, popularly known as Kabaka who was stabbed to death on Jan. 22 is set for final burial on February 11, 2023.
ABN TV gathered that late Ifeanyi Ubaka was stabbed to death after a disagreement with a yet-to-be-identified person on Sunday evening 22nd January 2023 at Eket Street by Umuwaya Umuahia, Abia State, and his body was dumped at FMC Umuahia with a fake identity.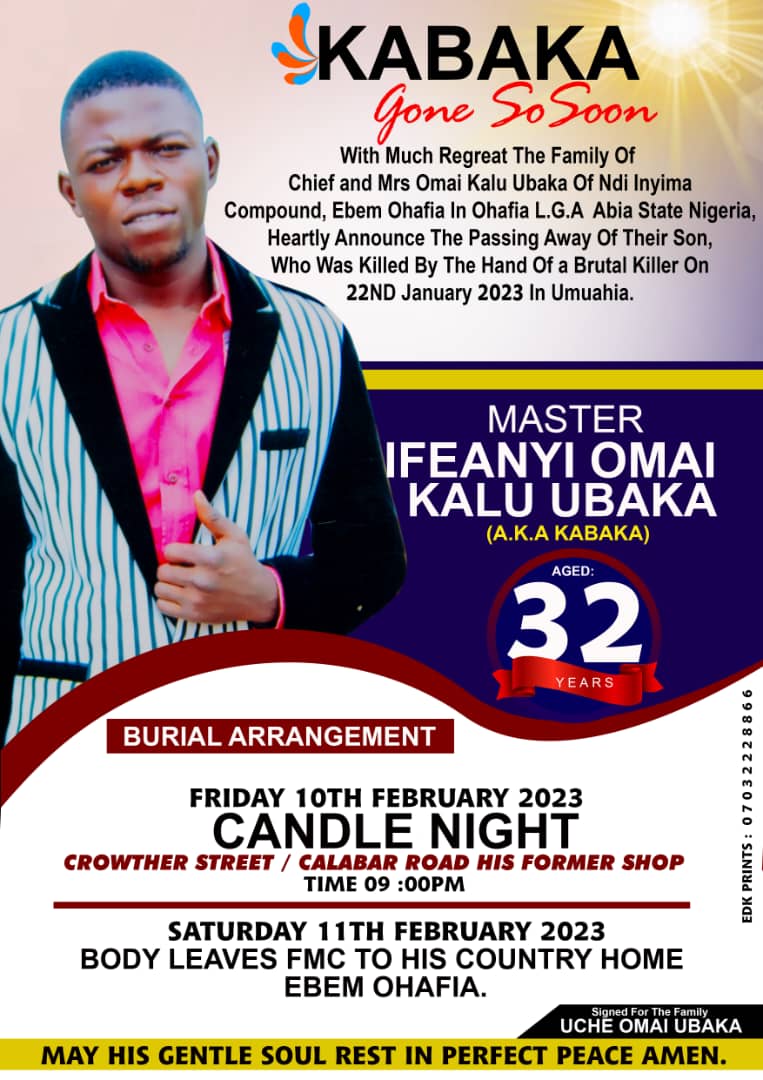 Ubaka who hails from Ndi Inyima compound, Ebem Ohafia in Ohafia local government area of Abia State was allegedly stabbed by unknown assailants and later taken to FMC Umuahia by some persons who submitted fake identities.
A burial arrangement released on behalf of the family by Uche Omai Ubaka said a candle night will be held in honour of the deceased on Friday, Feb. 10 at Crowther Street/Calabar road Umuahia, his former business premises.
He will be laid to rest after a church service in his country home, Ebem Ohafia Abia State on Saturday, Feb. 11.
The family prays for the peaceful repose of the deceased.