No fewer than 500 persons have benefitted from the federal government's empowerment scheme attracted by the member representing Ikwuano/Umuahia Federal Constituency, Rep. Sam Onuigbo.
This comes as he urged the benefitting constituents to make effective use of the empowerment opportunity to enhance the lives of their family members and their communities.
Speaking at the graduation ceremony at the end of a three-day development training facilitated by the lawmaker in collaboration with the federal co-operative college Oji River held in Umuahia, he said the scheme is part of President Muhammadu Buhari's efforts to ensure that more Nigerians are pulled out of poverty.
Represented by his chief liaison officer, pastor Abraham Osondu, the lawmaker who is seeking election into the Senate in 2023 reiterated his commitment in ensuring that the people of Ikwuano/Umuahia Federal Constituency are not left out in the scheme of development at the federal level as their representative, urging the beneficiaries not to discard the knowledge acquired.
Beneficiaries were trained in various vocational skills, including fashion designing, poultry, and fish farming among others.
They were also given stipends to enable them start their own means of livelihood.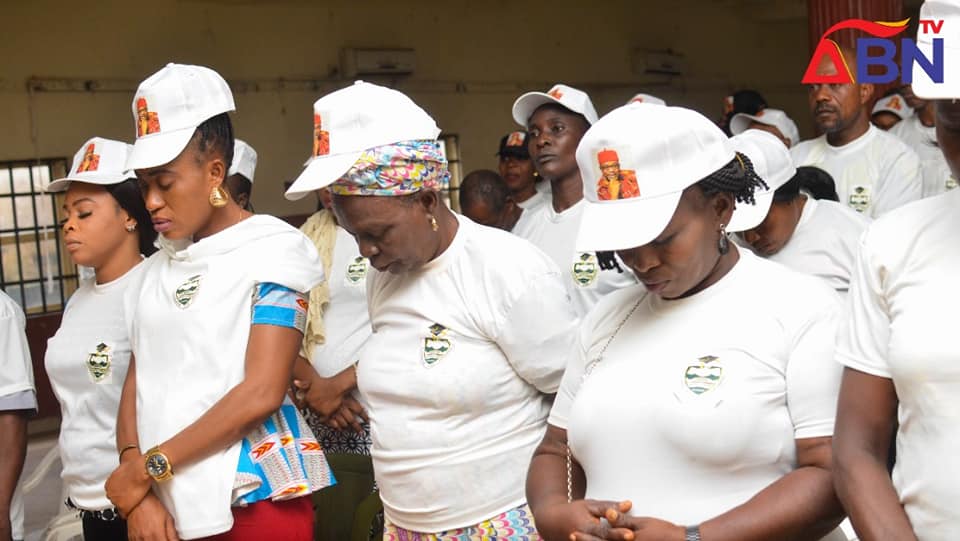 The liaison officer, Pastor Osondu dismissed insinuations that the beneficiaries were drawn from Rep. Onuigbo's political party, insisting that they are persons from various corners of the constituency irrespective of their political parties.
He added that the empowerment program is a promise made to empower people and over one thousand five hundred people have been trained in fashion designing, poultry, fish farming among others.
Some of the beneficiaries appreciated the facilitator of the training, Sam Onuigbo for his benevolence. They also prayed to God to grant Onuigbo success in his Abia Central senatorial ambition.
One of the beneficiaries Mrs Glory Ikeanya from Isi-ala Ibere in Ikwuano LGA thanked Rep. Sam Onuigbo for the opportunity. In her words, " I want to thank Rep . Sam Onuigbo. He is a man of the people, a man people should reckon with, being on his seat right now as a Rep-member and he is doing this much, if voted in for senate he will do more".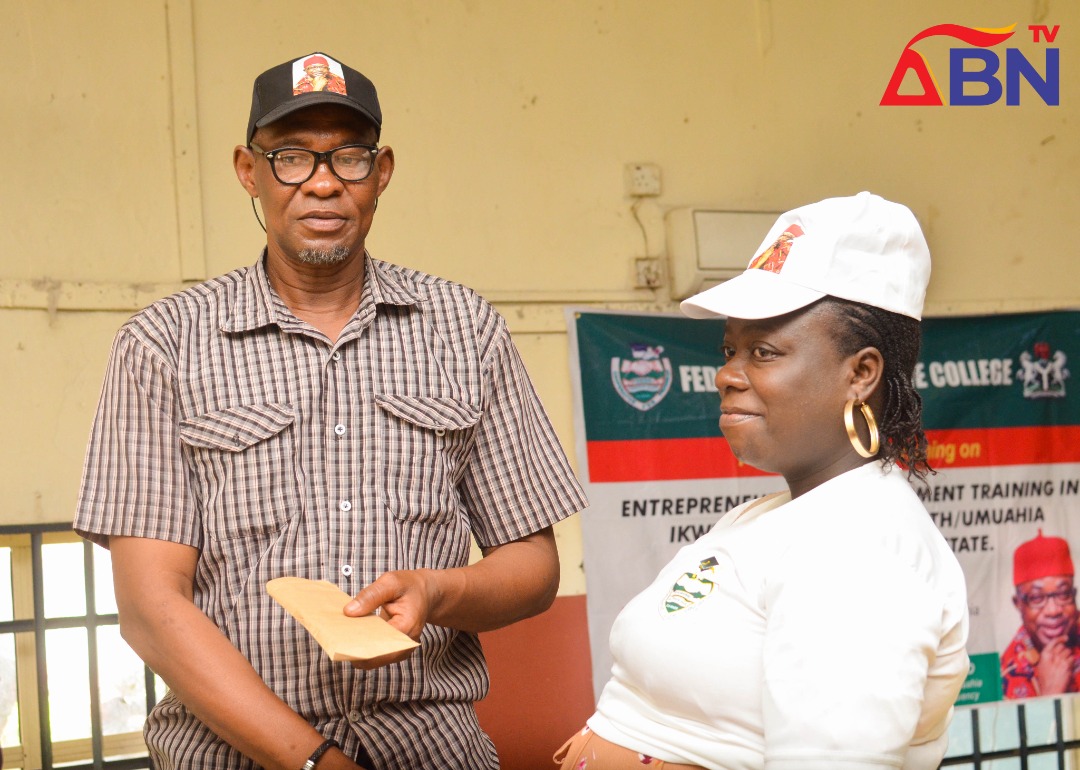 One of the resource persons, Mr Emeka Awom taught the beneficiaries on how to manage fish farming from fingerlings stage to time of harvest, as well as how to market their fish to avoid waste.