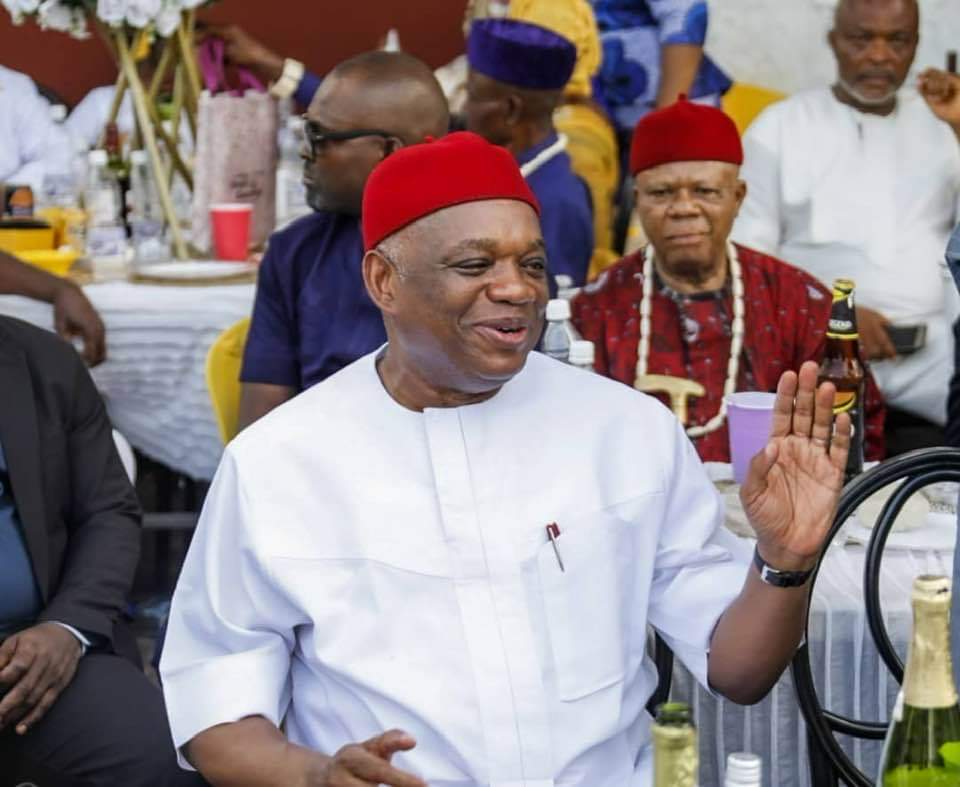 Concerned Umunneochi leaders of thought have endorsed the Chief Whip of the Senate, Senator Orji Uzor Kalu for the 2023 Abia North Senatorial District election.
According to the leaders, Umunneochi would benefit immensely if Senator Orji Uzor Kalu is re-elected to the Senate in 2023.
According to them, Kalu has done well, applauding the former Abia state governor for his "exceptional'' performance since assuming office as the Senator representing Abia North senatorial district.
The group praised Kalu in a statement signed by its Director General, ESV Olekanma and made available to newsmen on Friday morning in Abuja.
The group appealed to the people of Abia North senatorial district to support and re-elect Kalu for the betterment of the district, saying that "some people were there for decades with zero impact for our people. Kalu has done exceptionally well and we are using this opportunity to commend him, as well as urge the people of Abia North senatorial district to continue to entrust the affairs of the zone to him.
"Kalu has performed excellently well as a Senator. He has sponsored quality bills and moved motions; attracted projects like roads and renovation of schools and health centers. We cannot afford to lose such a performing Senator.
"We must tell ourselves the truth that Kalu is not the cause of insecurity in Umunneochi. Some people are trying to play politics with insecurity in our area. While other governors are leading the fight on insecurity in their states, we are here blaming a senator that left office as governor 15 years ago.
"Our people in Umunneochi, Abia North senatorial district, Abia State and Ndigbo in general stand to benefit more if he is re-elected to represent the district.
"We must unanimously support him because he has done so much by attracting development to Abia North through road projects, renovation of schools and other basic amenities. More benefits will come if he is re-elected, that's the expectation. Those trying to challenge him should step down immediately because we don't want any form of frying pan empowerment or backwardness," he said.