The presidential candidate of AAC, Omoyele Sowore has called on Nigerians to reject the presidential candidate of the All Progressives Congress, APC, Asiwaju Bola Tinubu, saying he is a "sickly and infirm candidate".
He said Tinubu, a former Lagos State governor slept throughout a meeting organised for all presidential candidates and their chairmen by the National Peace Forum led by the former Head of State, General Abdulsalami Abubakar.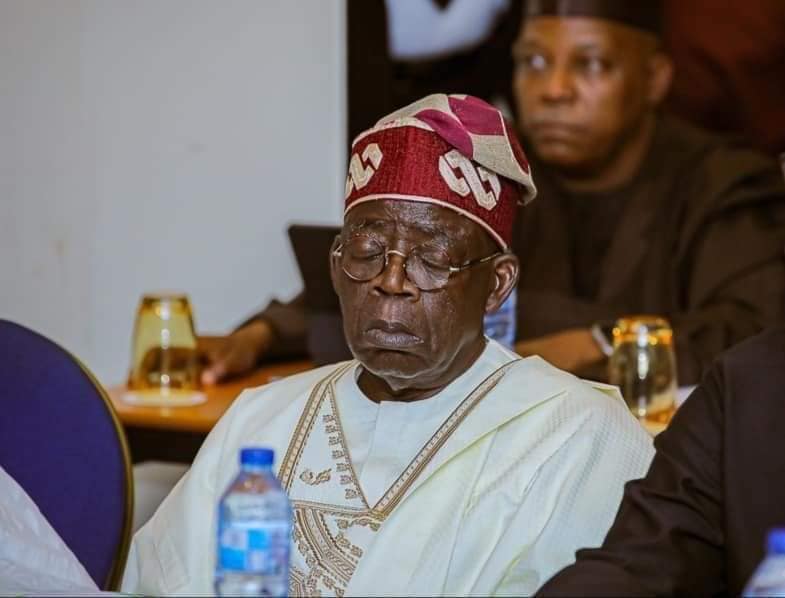 "Yesterday (Friday) I attended a meeting of party leaders/Presidential candidates with the National Peace Committee in Abuja, the Presidential candidate of The @OfficialAPCNg Asiwaju Bola Ahmed Tinubu slept through the meeting, he didn't say a word. His party chair spoke on his behalf", Sowore said on Twitter.
READ ALSO: Tinubu Campaign Director Resigns Weeks To Presidential Election
He called on Nigerians to reject the attempt to drag Nigeria into a catastrophic era with a candidate not strong enough to lead.
He said, "I just can't believe that Nigeria will be dragged through another catastrophic era with a sickly and infirm candidate being pushed down the throat of the Nigerian people.
"I urge Nigerians across the country and the world to reject this with all their democratic might and conscience."
We just returned from a meeting of party leaders/Presidential candidates with the national peace committee in Abuja, the Presidential candidate of The ⁦@OfficialAPCNg⁩ ⁦@officialABAT⁩ slept through the meeting, he didn't say a word. His party chair spoke on his behalf pic.twitter.com/btMsOQYdT6

— Omoyele Sowore (@YeleSowore) January 20, 2023
Nigeria in the hands of hostage takers! #WeCantContinueLikeThis pic.twitter.com/wcbTWmijah

— Omoyele Sowore (@YeleSowore) January 21, 2023