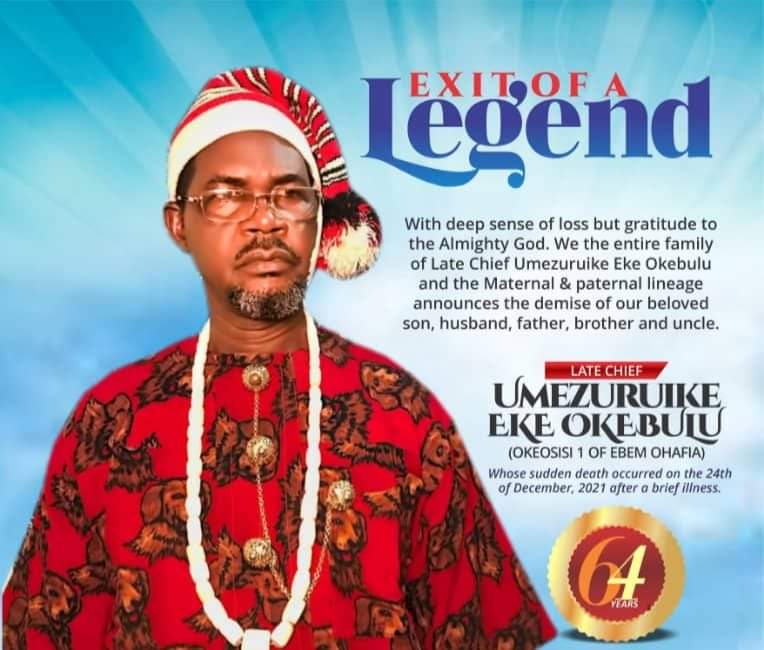 All is now set for the burial of late Chief Umezuruike Eke Okebulu (Ekeson), the Okeosisi 1 of Ebem Ohafia, and the Chairman of EODU Owerri branch at his hometown Ebem Ohafia, Ohafia L.G.A of Abia State on March 12, 2022.
He died after a brief illness on December 24, 2021.
A funeral arrangement announced by Emmanuel Ume Eke and Rev. Godson Kalu on behalf of the family says there will be a Christian night praise on Friday, March 11, 2022 from 5pm in his compound.
At 8am Saturday, March 12, 2022, his body would leave Mben mortuary for a brief stop at his maternal and paternal compound, Ndi Onwuka and Ndi Ukpola compound respectively.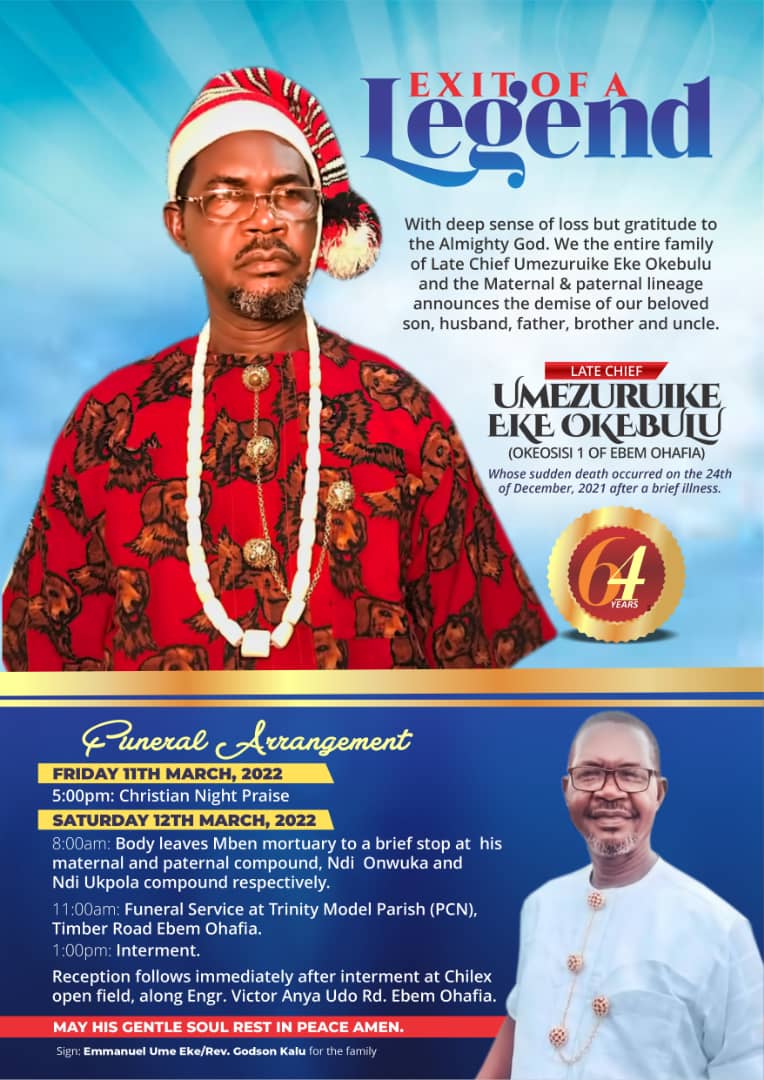 A funeral service will take place at 11am at Trinity Model Parish (PCN), Timber Road Ebem Ohafia after which he would be laid to rest.
The funeral arrangement added that reception will take place immediately after interment at Chilex open field, along Engr. Victor Anya Udo Rd. Ebem Ohafia.
The family prays God to rest the peaceful soul of the departed loved one.