A 24-year-old final year student of Micheal Okpara University Of Agriculture MOUAU, Oluomachi Lynda Nwojo on Tuesday gave birth to Quintuplets, a set of five babies at Federal Medical Center Umuahia Abia State.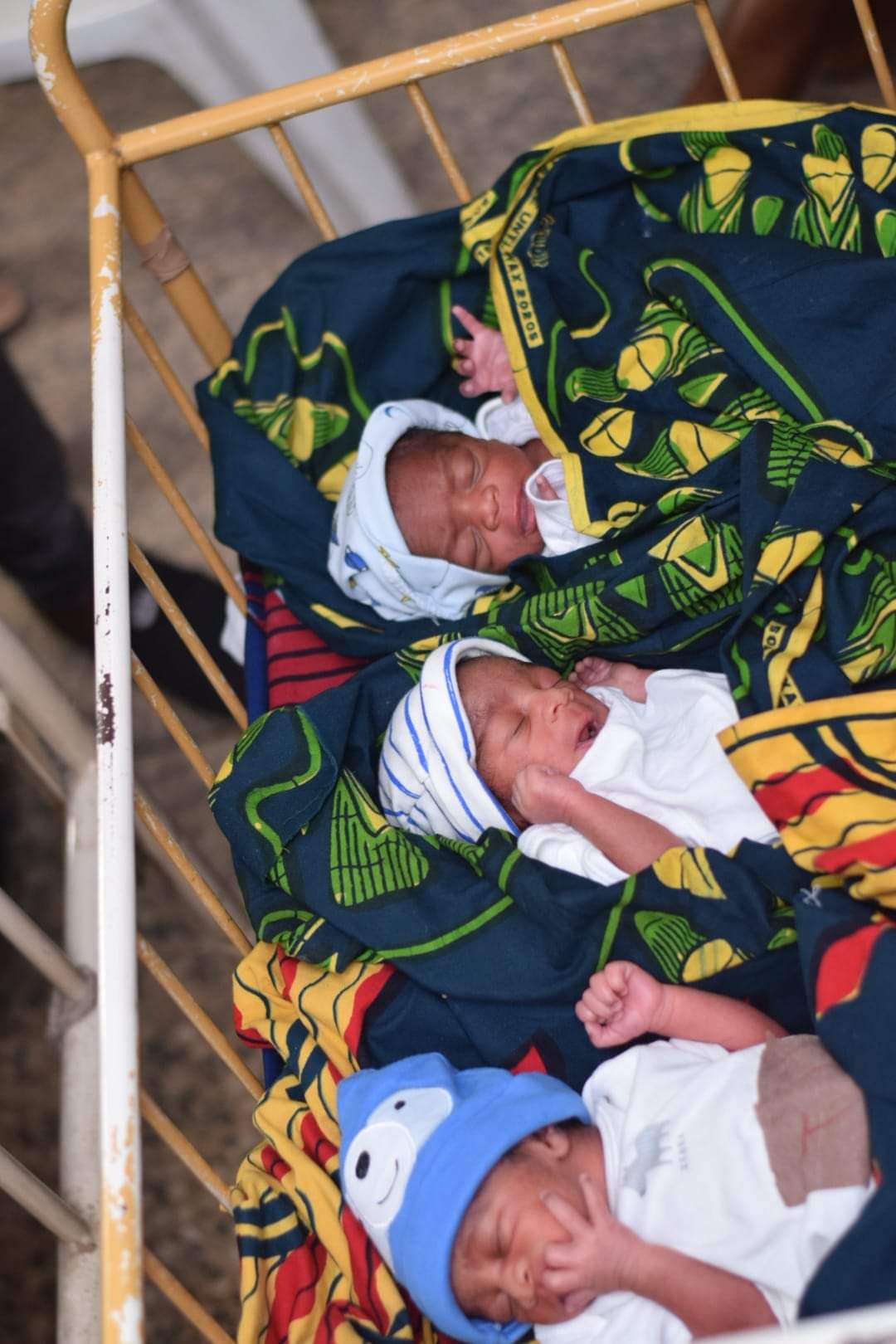 A native of Amamba Abriba in Ohafia LGA Abia State, she gave birth to 3 girls and 2 boys. Both mother and babies are in good health condition.
The female babies came first, and she is the first to give birth to quintuplets in the facility in a long time, a nurse on duty told ABN TV.
Oluomachi's mother, Mrs Priscilla Nwojo while expressing gratitude to God for the safe delivery said the babies and their mother are in sound health condition.
He, therefore, appealed for the assistance of well-meaning Nigerians to support in nursing the babies.
She called on the wife of Abia State Governor, Mrs. Okezie Ikpeazu to come to the aid of the family.
The 56-year- old grandmother from Amamba in Abiriba kingdom of Ohafia Local Government Area, who gave her contact as 08035746487, said she was a petty trader while her husband "is a tailor."
According to the mother of six, her daughter Oluomachi is also a twin.
"I thank God for this special gift. I'm a trader. I deal on pap and my husband is a tailor. We will be happy if Government can come to our help because it's not easy to take care of one (baby), not to talk of five. But we thank God in everything".
Meanwhile, as at the time our Correspondent was leaving the hospital (2:50 pm) Tuesday, it was gathered that the father of the quintuplets from Umunnya in Anambra State was yet to show up at the hospital.
The reason for that, was, however, not yet clear as at the time of filing this report.