The governorship candidate of African Democratic Congress, ADC in Abia State, Bishop Sunday Onuoha has said the state is on a life support machine and deserves rescue.
Bishop Onuoha said if elected as the next governor of the state, he will end non payment of salaries, ensure massive infrastructure and development in the state.
"Abia is on a life support. Enough of unpaid salaries. The things that others have not tried is what I want to bring to the table and change the narrative," he said at the inauguration of new interim leadership on Monday.
He charged members to rise to the challenge and work together for the victory of the party in the State.
The new interim state executive which is led by Hon Obioma Onwukaike replaces Chief Don Norman Obinna, whose interim leadership was recently dissolved.
Speaking at the inauguration, the party's zonal chairman and BOT member, Godson Okoye, said the "minor adjustment in the configuration of the state executive" was neccesitated by the need to reposition the party ahead of the 2023 general elections.
He explained that the party must work hard to establish presence in the 17 local government areas and 184 wards of the state to be able to take over the reigns of government in the State in order to end the dearth of infrastructural and service provision in government institutions.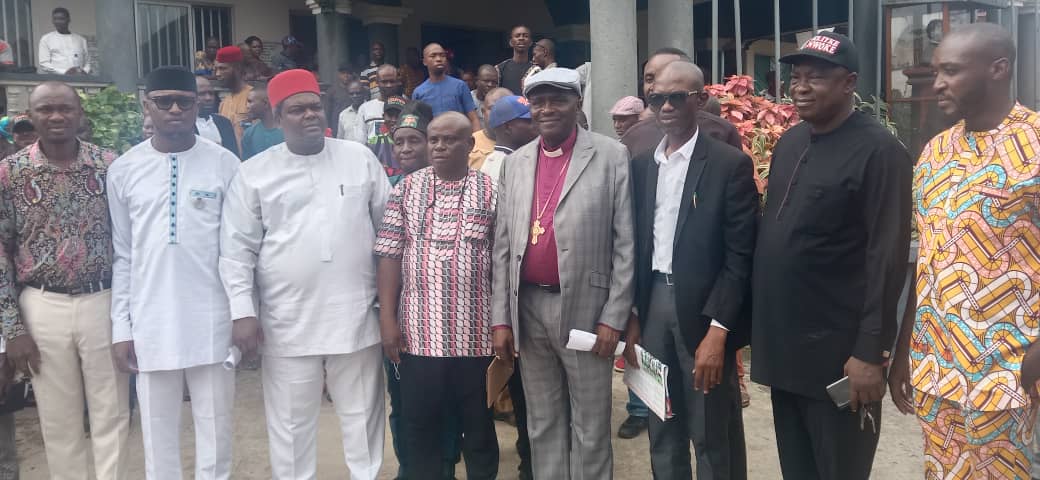 In his acceptance speech, the new interim chairman, Obioma Onwukaike, promised not to disappoint them called on members to "join hands to build the Abia of our dream.