Ahead of 2023 general elections, a Progressive Abia Youths ,a foremost non partisan youth organization with membership across the 17 LGAs of the state as a follow up to it's extraordinary national press conference held to commemorate the 31st anniversary of the creation of Abia state with the theme" Walk To Good Governance (WTGG) presents " Abia Youth Live Interaction With Public Office Aspirants ".
The group noted it is imperative to engage with the public office aspirants since democracy is participatory in nature and to participate effectively, you have to be informed, and to be informed you have to engage.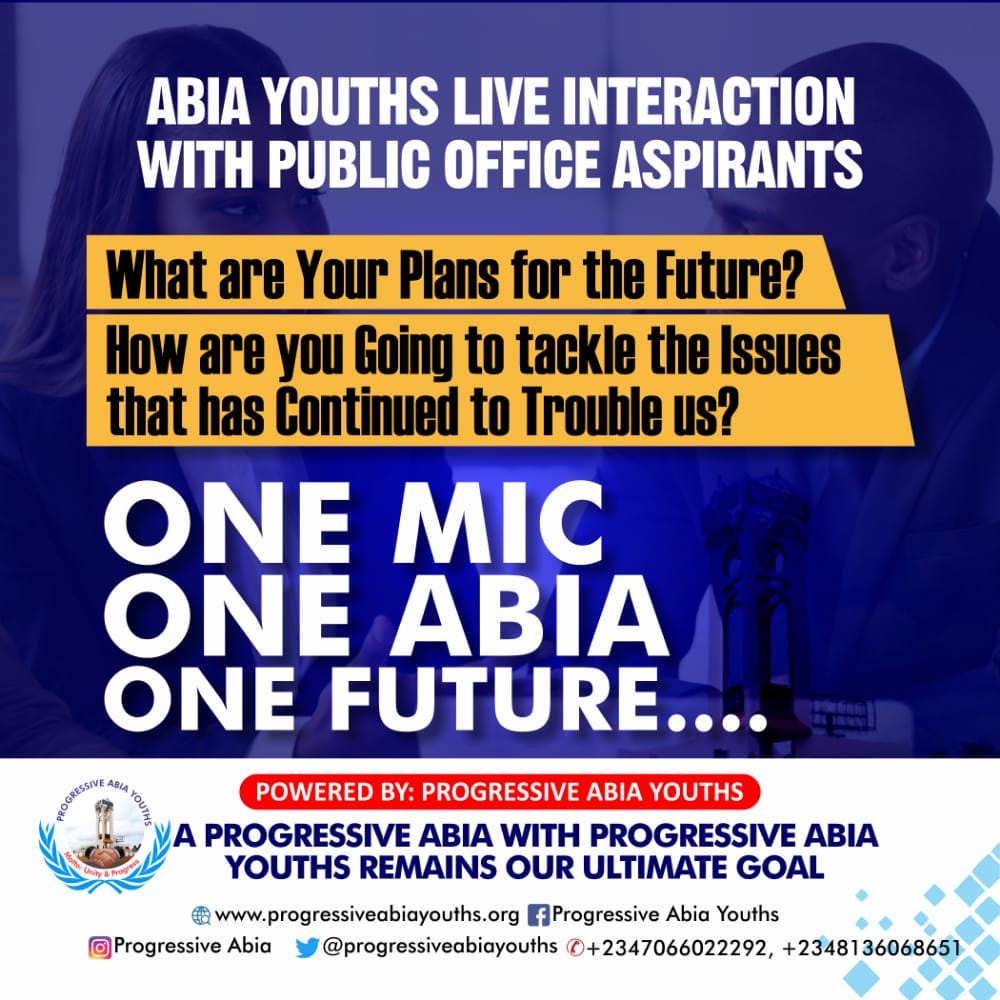 The events which will be streamlined online and across major media platforms in the state is aimed at engaging public office aspirants in the state individually inorder to assess and ascertain their plans for their constituencies and Abians at large especially the youths.
This will help Abians especially the youths make infomed choices as to who is qualified to represent and protect their interest (s) at different levels of government.
Don't seat on the fence ,get involve.
Check fliers for more details.
Anticipate!!!
#WTGG