AuGF Pledges Support To ANAN On Environmental, Disaster-Related Auditing
Auditor General for the Federation, Mr. Aghughu Adolphus has pledged the readiness of his office to partner with a leading professional accounting body in Nigeria, Association of National Accountants of Nigeria, ANAN in incorporating performance, environmental and disaster-related auditing into its curriculum.
While suggesting that this incorporation can come by way of separate surveys or at the professional examination of the association, Mr. Adolphus remarked that the aim is to ensure that ANAN's quest to develop its members is achieved and sustained.
Speaking on Tuesday in Abuja at the third session of ANAN Mandatory Continuing Professional Development, MCPD programme with the theme, 'Re-engineering Accounting Profession in the Post COVID Era', Auditor General for the Federation who doubles as Chairperson African African Union Board of External Auditors said as Secretariat for the AFROSAI-WGEA, his Office recently hosted the Annual Training on Environmental Auditing in Africa, adding that there is ongoing plan to carry out co-operative environmental auditing of River Niger.
He noted that the outbreak of pandemic in the global community has made it compulsory for organisations to conduct their businesses differently, insisting that the accounting profession was not immuned from effects of COVID-19.
"Accounting profession has its fair share of the challenges posed by Covid-19 pandemic. Even though no economy or profession is immune to the menace of Covid-19, the practice of accounting cum audit professions in Nigeria were pathetic because of our over reliance on traditional ways to practicing the professions.
"This was because, majority of our pre-Covid-19 accounting cum auditing processes were not only mainly manual but characterized by physical record of transactions on source documents up to production of annual reports, physical meetings, etc. while the auditors examine physical documents at auditee's premises, hold physical meetings, carry out physical inspections/verifications, among others", Mr. Adolphus said.
He said re-engineering of the Accounting profession, an opportunity which the MCPD provides will lead to automation of accounting procedures and processes to create room for auto data exchange among the software programmes so as to reduce time occasioned by repetitive data entry and similar challenges.
"To this end, this MCPD provides the much needed platform for us, as Professional Accountants (whether in private or public sector) to take a quantum step by coming up with measures that will help re tool the profession to prepare it not only to cope with the current realities but to be ready for the future.
"Therefore, participants attending this MCPD should consider it a privilege and rare opportunity to contribute their quota towards re-inventing and redefining the practice of accountants to enable them cope with not only the challenges of the current debacle (Covid-19) but unforeseen future quagmire as well."
While stating that office of the Auditor General for the Federation under his leadership is being repositioned to respond to challenges of modern day auditing by carrying out the audit of African Union Commission and its organs through the deployment of a combination of approaches including remote desk review, virtual entrance and exit meetings, collaborative auditing, virtual inspection and verification among others, Mr. Adolphus said his office has introduced into the audit consolidated financial statements of the of the Federal Government by deploying financial audit methodology tool.
According to him, his office has commissioned a state of the art forensic audit laboratory and trained the first batch of 21 auditors who are currently in the field.
In his remarks, the Chief Executive Officer of ANAN, Dr. Nurudeen Abba Abdullahi expressed gratitude to the Auditor General of the Federation who was the special guest of honour as well as other dignitaries for coming out and join in the discussion of issues germane to the accounting profession.
Dr. Nurudeen said the performance, environmental and disaster management audit which is an evolving field in the profession will be accorded the needed attention.
He expressed optimism that the gathering will be a call for professional Accountants to re-engineer themselves in order to remain relevant by being open to contemporary knowledge that will enhance service delivery as practitioners.
Chairman Federal Inland Revenue Service, FIRS Muhammad Nami who was represented by the Coordinating Director Compliance Support Group, Dr. Dick Irri said the theme for the 2021 MCPD is apt and timely, adding that the effect of COVID-19 has affected various sectors of the economy.
"Professional service providers are taking a bold step in embracing change and are consequently learning more about the digital processes relevant in the profession.
"At FIRS, we believe this development will help to improve tax practice and positively impact in tax voluntary compliance.
"It is on this note that I congratulate the Governing Council for granting approval for Abuja branch to host the event. It is my expectation that at the end of the programme, participants would have updated their knowledge of the future of their service post-COVID and how they want to transform their services for the overall benefit of their clients.
"Like all others, the activities of the Federal Inland Revenue Service, FIRS was also impacted by COVID-19 as the Service had to suspend some activities during the period as a support to the teeming taxpayers.
"This included offering a palliative to cushion the effect of COVID-19. The FIRS has also been proactive by introducing various reforms to ensure that the service continues to generate the required revenue needed by the government of the federation to finance its expenditures" he said.
According to the FIRS boss, the Service has mapped out strategic direction for the period 2021-2024 which will be driven through reform interventions in various areas of tax administration.
He said the strategic efforts will strengthen FIRS framework, build data-centric organisation, build a customer/taxpayer-centric institution for robust collaboration with stakeholders and achieve government revenue target.
The host of this year's MCPD which brought together ANAN branches from across North Central and North East, Mr. Wahab Shina Omoniyi, chairman of ANAN FCT1 said the event which commenced on Monday is expected to equip members with updated knowledge that has to do with adopting ICT in discharge of their duties.
He insisted that at a period when the outbreak of COVID-19 has changed the conventional way of solving problems, Accountants cannot be left behind in the new order.
He said, "Accountants must contribute to the reengineering process of taking the economy out of depression as to reduce the level of human depression currently being experienced.
"We must remember, that as we live ina dynamic world, many things are changing with every phase that passes. We as accountants cannot claim ignorance of this. We have survived the first and second waves of the Covid-19 pandemic. And by the special grace of God, we will all survive the third wave.
"At a time when pandemic has affected businesses, where financial transactions are being structured and restructured in order to become sustainable, and where the Finance Act is being scrutinized to make its operations realistic of the current economic situation, we as Accountants, must create alternatives, new narratives, showing through our actions in critical terms what can be done differently. We must ensure we give meaningful contributions to moving from crisis to opportunity."
Earlier in his remarks, President and Chairman of Council of Association of National Accountants of Nigeria, ANAN Prof. Benjamin Chuka Osisioma charged members to take MCPD and other programmes of the Association seriously.
While noting that the MCPD is mandatory, Prof. Osisioma said non-attendance of at least a session in a year attracts disciplinary sanctions.
He listed some of the sanctions likely to be meted to members over lacklustre attitude to ANAN programmers to include denial of privilege to hold office at Branch level, denial of privilege to be nominated for membership of Council Committees, denial of privilege to be elevated to Fellowship status of the Association, denial of privilege to be nominated as a member of Governing Council, suspension from membership and/or delisting of name of defaulting member in the Register of members of the Association.
On expectation from members, the ANAN President said, "The Association expects all members to be its worthy ambassadors by exhibiting ethical conduct in the discharge of their professional duties. Members are charged to be conversant with the code of ethics of the profession.
"We will continue to ensure that our members adhere diligently to ethics and integrity and we will not hesitate to apply the full weight of the law where members are found wanting."
He continued, "I wish to enjoin you to be more efficient in advanced digital tools to aid your capacities and operations in computations, analysis and interpretation of financial data.
"In this regard, I urge you to leverage utilities in cybersecurity, cloud-based technologies, data analytics and other relevant digital tools in monitoring and tracking financial transactions, preventing and curbing fraud and generally improving your work processes and productivity."
SUBSCRIBE TO OUR YOUTUBE CHANNEL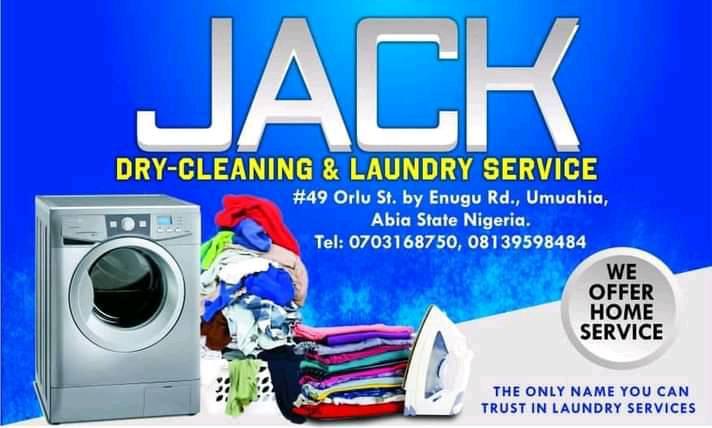 ---
---
For publication of your news content, articles, videos, or any other newsworthy materials, please send to abnonlinetv@gmail.com
For Advert and other info, you can call 07013559600 or send a WhatsApp Message to 07013559600