Curfew Relaxation: De Latinos CEO Lauds Ikpeazu, Says He's Listening Governor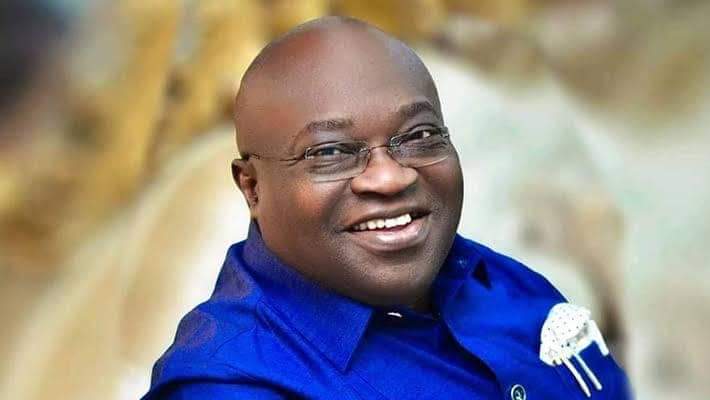 Chief Executive Officer of De Latinos Lounge Umuahia, Mr. Emmanuel Okenini, popularly known as Bello has commended Abia State Governor, Dr. Okezie Ikpeazu for relaxing the existing curfew in the state from 8pm – 6am to 10pm – 6am, saying he has demonstrated that he is a listening governor.
While describing the governor as a blessing to the State, Bello maintained that Gov. Ikpeazu has shown knowledge and understanding of the hospitality business which he said is night economy business.
Recall that the hospitality entrepreneur had earlier appealed to the Governor to slightly relax the curfew to give their economy a new life and save jobs, having not fully recovered from the impact of COVID-19 restriction of movement.
READ ALSO: Curfew: "Save Our Livelihood, Means Of Survival In Abia" – De Latinos CEO Urges Govt
The governor in a statement on Wednesday announced the relaxation of the curfew, citing improved security situations in the state as well as efforts to save jobs.
In a thank you message to the Governor obtained by ABN TV on Friday, Bello said the governor is a profoundly good man, a kindhearted and selfless leader who is peaceful and compassionate.
He wrote, "Sir, first and foremost the intention of this letter is not to flatter you but to show our profound appreciation, and that of our company, clients for the magnitude of your benevolence, contributions, and support towards the plight of people of Abia state.
"Secondly, I am happy and proud to identify myself with a profoundly good man, a kindhearted and selfless leader, a man of peace and compassion, a man that history has already vindicated, a charismatic and a remarkable academician a man of taciturnity like you whom many have described variously as a man of purpose and foresight, a man who have silently and successfully inspired youth and humanity, a mentor for all, a dynamic Nigerian and an advocate for peace and justice, a revolutionary politician as well as consummate administrator, and above all, a God-fearing person.
"Thank you for listening to our plea to lift the curfew, thank you for relaxing the curfew from 10pm to 6am, we are grateful Sir. We know and believe that you understand the business of hospitality is a night economy business. We believe that soon everything will be ok.
"Sir, indeed you are a blessing to the good people of Abia state in particular and Nigeria as a whole."
SUBSCRIBE TO OUR YOUTUBE CHANNEL
---
---
For publication of your news content, articles, videos, or any other newsworthy materials, please send to abnonlinetv@gmail.com
For Advert and other info, you can call 07013559600 or send a WhatsApp Message to 07013559600