Group Carpets Ikoh, Says He's Ignorant Of Workings Of Government, Deceiving Himself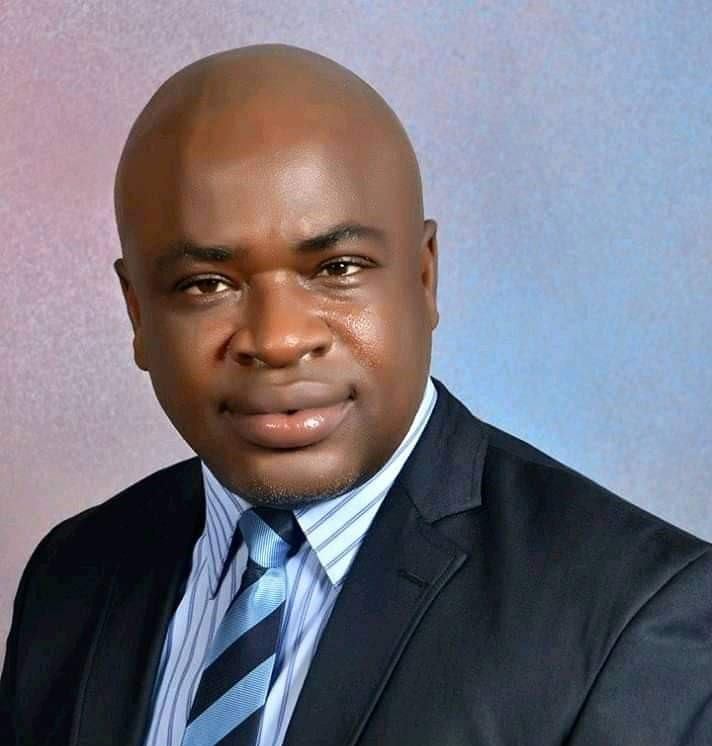 Following a recent statement credited to a stalwart of APC in Abia State, Chief Ndukwe Ikoh that Abia leadership credibility started dwindling in 2009, a group Abia North Stakeholders Assembly (ANSA) has berated him, saying he is a sycophant and lack knowledge of how government works.
According to the group in a statement signed by Hon. Goodluck Ibem, the President General and Chief Sunday Chukwu, the Publicity Secretary, Ikoh does not understand what it takes to run a government neither does he possess the required knowledge to lead, even as it says the APC chief is deceiving himself.
The group described Ikoh's statement as unguarded and indication that he was not in the state when the then government initiated programmes that affected the lives of Abians and fought insecurity through massive youth engagement.
The statement titled, "CHIEF NDUKWE IKOH OUTBURST AGAINST ABIA LEADERS SYCOPHANTIC" further stated that infrastructure and urban renewal took place during the period Ikoh alleged governance issues were confronting the state.
"The statement by one chief Ndukwe Ikoh who claims to be a chieftain of the All Progressive Congress, APC, alleging that bad leadership have been the bane of Abia especially since around 2009 as untrue and sycophantic.
"Abia State experience a transformational change and progressive performance from 2009 when the then governor role out policies that had direct bearing on the people. There was Agricultural revolution, massive construction of roads in the urban and rural areas. Abia youths were given scholarships to study here in Nigeria and overseas which is still functional to date, the health sector was not left behind as the governor built health centers in all the communities in the state and an international diagnostic center to handle special medical cases.
"Restive youths who would have resorted to crime were empowered; young women/men were trained on various vocational skills. These persons after training were given start-up capitals and equipment related to their area of specialisation to start businesses and vocational Callings. The entrepreneurs in the state today were empowered from 2009.
"Ikoh's outburst against the leadership of Abia state shows that he was not in Abia when all these transformational policies were rolled out for the betterment of the people. Even if he was not aware of the good performance of the government at that time before making a frivolous and unguarded statement, he should have asked questions from those who lived in the state at that time he mentioned. Making unguarded statements is a sign of irresponsibility on his path.
"The likes of Ikoh who accused Abia leaders of malfeasance, are persons who don't understand what it takes to run a state; who have no knowledge of the demand thereof. The governor did his best to ensure Abians enjoyed democracy dividends and relative peace which is priceless throughout his tenure as governor" ANSA says.
According to ANSA the state governor at that moment was known for prudent financial management which attracted local and international accolades.
It further said Ikoh is on a political mission to benefit himself with his utterances.
"The governor who held sway at the time he mentions is known for financial Prudence and several awards given to him by international and domestic reputable organisations is an eloquent testimony to his giant stride achievements.
"Most of us who are Abia indigenes living in Abia State witnessed with our very eyes the economic and transformational exploits of the governor in all sectors. His good intentions for the people of Abia State will never doubt.
"Ikoh is deceiving himself if he believes that disseminating outright falsehood against the leadership of Abia state will help him curry Political favours and benefits.
"A man who is not present when a corpse is buried exhumes the corpse from the legs as the saying goes. Ikoh has just exposed his ignorance to Abians.
"Abia North Stakeholders Assembly, ANSA, is not a politically affiliated group with any vested interest in governance other than his desire to see to the actualization of democracy and good governance; this said, to set the record straight so that those not privy to the facts are apprised of same.
"The governor from 2009 proved his mettle and anyone accusing him of any wrongdoing is ignorance of what he's saying.
"We, therefore, call on Ndukwe Ikoh to immediately tender an unreserved apology within 7 days of this publication to Abians and Abia leadership for insulting their sensibility".
SUBSCRIBE TO OUR YOUTUBE CHANNEL
---
---
For publication of your news content, articles, videos, or any other newsworthy materials, please send to abnonlinetv@gmail.com
For Advert and other info, you can call 07013559600 or send a WhatsApp Message to 07013559600