Despite His Absence, Sen. Kalu Has Attracted Quality Projects, Facilitated Employments, Others — Barr Nwala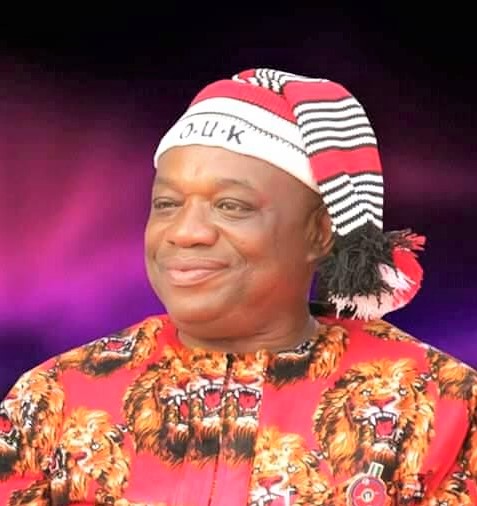 The Special Assistant/Head of Administration Office of the Senate Chief Whip, National Assembly, Barr Emeka Nwala has expressed happiness with the release of the senator representing Abia North, Dr. Orji Uzor Kalu from prison on Tuesday.
He said the people of his Constituency has a lot to gain with Kalu, who is also the Chief Whip as their representative in the Senate.
According to Barr. Nwala, despite Sen. Kalu's absence, has attracted quality projects to the District, facilitated employments and appointments to his constituents, and provided other forms of assistance.
In a release he made available to ABN TV on Tuesday, Nwala said in spite of his short physical absence from the National Assembly, his fully functional office has risen to the challenges of providing leadership direction in the District.
"Presently, he has not violated any known laws of the land, be it the constitution, electoral act or the Senate Standing Rules to warrant any form of calls for him to throw in the towel, else the law would have taken its course devoid of any call from uninformed persons being sponsored by losers, detractors and unpatriotic persons who will always display their stock in trade, which is Pull-Him-Down(Ph.D.) syndrome.
"Abia North Senatorial District should be relishing the judgement of the Supreme Court which quashed the Federal High Court conviction of Senator Kalu and ordered a retrial of his case. Till he is retried as ordered by the Supreme Court, Senator Kalu today stands not guilty and is positioned to carry out his normal activities within and outside the Senate where he is expected to offer unmitigated, effective, and quality representation to his people.
"It is therefore imperative to give peace a chance in Abia North Senatorial District where there is no vacancy. There is absolutely no reason for any hue and cry. One cannot build on anything and expect something to stand. Losers, selfish and unpatriotic persons should sheath their swords and let the sleeping dog lie. It is rather strongly recommended that Senator Kalu should be encouraged to use his position in the Senate to the advantage of his District, Abia state, and Igboland in general. These fellows should rather channel their energies towards ensuring that this opportunity in the Senate is maximally exploited to the advantage of the District. Detractors should be discouraged from heating the polity. Well-meaning citizens of the District should avoid being railroaded into non-existent battle as well as reject being hired to act someone's scripts. Definitely, their sinister activities amount to distraction from the issues of the moment. Senator Orji Uzor Kalu remains their trusted, reliable, and well-positioned Senator to deliver dividends of democracy to the people of Abia state." he said.
SUBSCRIBE TO OUR YOUTUBE CHANNEL
---
---
For publication of your news content, articles, videos, or any other newsworthy materials, please send to abnonlinetv@gmail.com
For Advert and other info, you can call 07013559600 or send a WhatsApp Message to 07013559600