Abia state government has condemned the attack on players of the state-owned Enyimba Football Club by fans of Plateau United football club after a goalless draw in Jos on Sunday.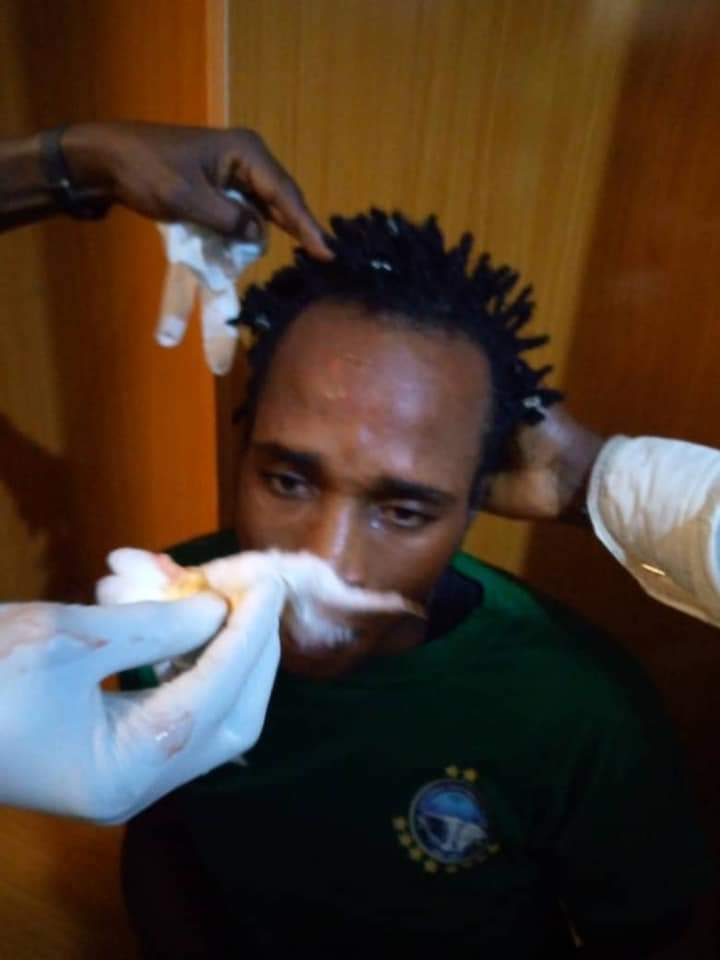 ABN TV gathered that some of the players of Nigeria Professional Football League side, Enyimba were critically injured in the attack.
As at the time of this report, our correspondent could not ascertain the number of injured players after the attack but sources said defender Danladi Timothy and goalkeeper Sabirou Bassa-Djeri sustained varying injuries following the attack.
READ ALSO: Czech Republic Dump Holland Out Of Euro 2020
Not pleased by the goalless draw, the fans invaded the football pitch and pounced on players and officials of the visiting team.
Even journalists who tried recording the urgly scene with their devices received their own share of the beating bazaar.
Reacting to the development on Sunday, the Abia state Commissioner for Information, Chief John Okiyi Kalu described the attack on players of Enyimba FC as barbaric.
While calling on authorities of NPFL to investigate and sanction those found culpable in the ugly attack, he said the state government will not condone attacks on the players of the club and its fans under any disguise.
"We call on be authorities of NPFL to fully investigate the incident and sanction those found culpable as we will not condone any further attacks on our high flying players and fans under any guise. Failure to do the needful will compel us to consider all options including stopping the team from playing at hostile stadiums where their lives are endangered.
"Football fans must realize that it is only a game and not a mortal combat. In the game of football there are 3 possible outcomes: win, lose or draw. None of those outcomes should lead to violence of any kind" he said.